Book summary of
Indistractable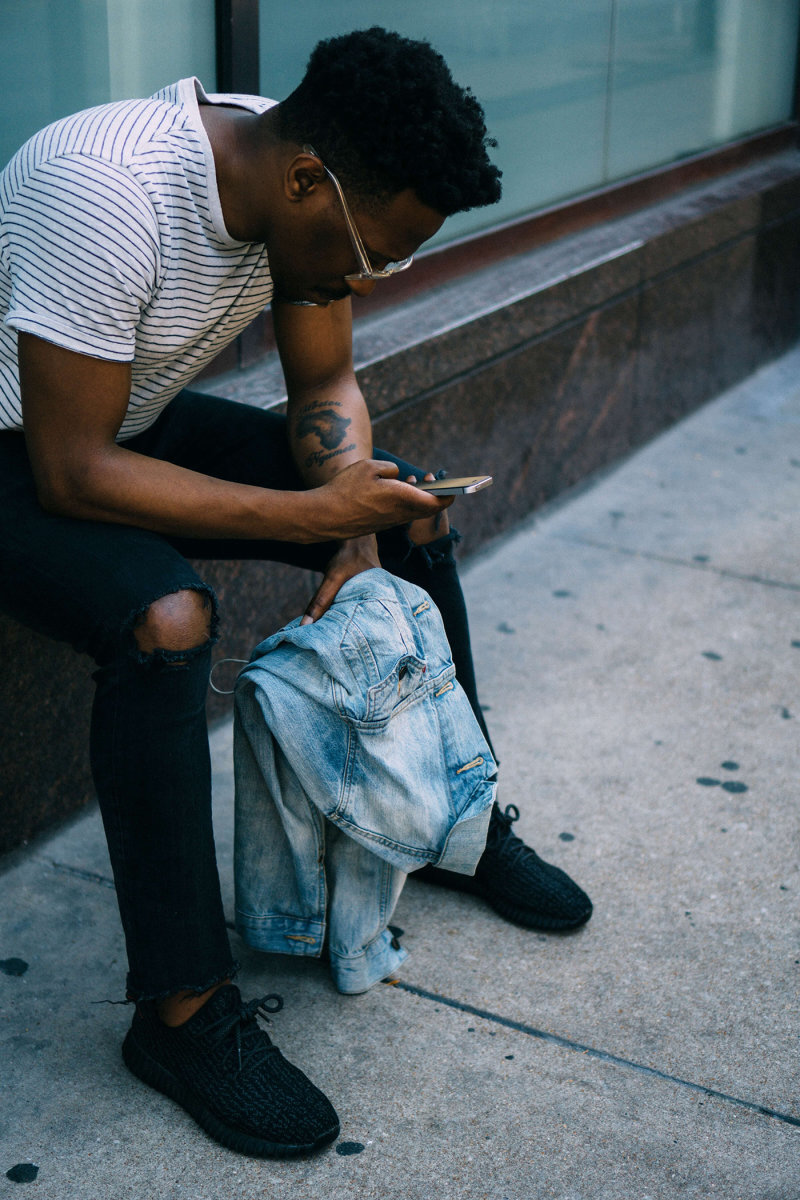 If we want to live the life we aim for, we need to stop doing things that takes us off track. Indistractable is a guide on how to stay focused in a world filled with noise and distractions.
There are two kinds of people: People who let their attention controlled by others, and indistractable people, who own their time and future. Distractions will always exist; managing them is our responsibility.
How to stop getting distracted by internal triggers?
The root cause of all of our behaviors is the desire to relieve discomfort. Distraction is an unhealthy escape from reality. If we want to master distraction, we must learn to deal with discomfort. This can be done in four steps:
Look for the emotion that precedes every distraction. Try to figure out your internal trigger.
Write it down. Include details like the time of day, what were you doing and how you felt then.
Explore the negative sensation with curiosity instead of contempt; You're only observing now.
Be extra aware of liminal moments: Transitions that moves us from one thing to another throughout our day. Like opening another (distracting) tab in your web browser because you got annoyed at how long the first tab took to load.
Reimagine your task
Instead of running away from your pain, try to pay close attention to your task and find new small challenges you didn't see before. Make it more fun and treat it like a game. A task becomes more fun when you try to find the variablity. Break through the boredom and monotony to discover its hidden beauty.
Be your own friend
Rather than telling ourselves we failed because we're deficient, we should be kind to ourselves when we experience set-backs. Self-compassion makes us more resilient to letdowns. Talk to yourself the way you might talk to a friend.
How to make time for the things you really want to do?
"If I know how you spend your time, I know what might become of you." We should guard our most precious asset: our time. If we don't plan our days, someone else will.
Instead of starting with what are we going to do, we shall begin with why we're going to do it? Our values are like a guiding star for navigating all our life choices.
We should set aside a specific time in our schedules for traction: the actions that move us toward what we want in life. You can't call something a distraction unless you know what it's distracting you from
The most effective way to make time for traction is through timeboxing: Deciding what you're going to do, and when you're going to do it. The goal here is to eliminate all white space on your calendar, so you're left with a template for how you intent to spend your time each day.
Every week, book 15 minutes of your schedule to refine your calendar by asking two questions:
When in my schedule did I do what I said I would do, and when did I get distracted? If you got distracted, find strategies to cope with it next time.
Are there any changes I need to make to give me the time I need to live out my values?
Focus on inputs - not outcomes
When it comes to time, we should stop worrying about outcomes we can't control and instead focus on the inputs we can control. You can't know if the breakthrough idea will come to you when you sit down at your desk. But one thing is certain: Not showing up guarantees failure. Your goal is to show up everytime.
Schedule time for you
If you're not taking care of yourself, your relationships and work will suffer. Timebox time for exercise, sleep, healthy meals, reading and reflecting on your calendar.
Schedule time for important relationships
Your important relationships deserve more than getting time that is left over. The less time you invest in people, the easier it is to make do without them, until one day it is too awkward to reconnect. Timebox time for them!
Sync your schedule with stakeholders at work
Make your calendar visible to your colleagues and managers at work. If they know when you're indistractable, they'll become less likely to distract you with superfluous tasks.
How to stop getting distracted by external triggers?
Cues in our environment like rings from devices and interruptions from other people frequently take us off track. That's why we should defend our focus.
Hack back work interruptions
Signal when you do not want to be interrupted. Use a screen sign, headphones, or any other sign to let people know you are indistractable.
Hack back email
An astonishing number of workplace emails are an utter waste, here are some tips to handle it:
To receive fewer emails, you must send fewer emails.
Instead of replying to every email, open office hours and allow people to ask you in person. You'd be amazed how many things become irrelevant when you give them a little time to breathe.
Delay delivery: schedule your emails to be sent well after you write them. This reduces endless back-and-forths.
Unsubscribe from unwanted emails.
Process your emails in batches. Stop rechecking them thoughout the day.
Hack back group chat
Jason Fried: "Group chat is like being in an all-day meeting with random participants and no agenda." Here is how to hack it back:
Treat chat like a sauna - stay a while but then get out, it's unhealthy to stay too long. Schedule time in your day to catch up on group chats.
Don't invite everyone to every group. The smaller the chat, the better.
Don't use chat for everything. Important topics need time, traction and separation from chatter.
Hack back meetings
Too often, people schedule meetings to avoid putting the effort of solving a problem for themselves. Here is how to hack meetings back:
Make it harder to call a meeting. Require an agenda and a briefing document.
Meetings should only be for consensus building. Not creative problem-solving.
If you're in a meeting, be fully present. Devices make meetings even worse.
Hack back your smartphone
Being dependent on your phone isn't the same thing as being addicted. Here is how to hack it back:
Remove apps you no longer need.
Delete apps you're addicted to. If you need an app but it gets you addicted, timebox time to use it on your laptop, but delete it from your phone.
Rearrange apps: Put the most primary, less distracting tools on your home screen. Like getting a ride, finding a location, adding an appointment. You can also put apps that you aspire to use.
Stop distracting notifications from settings. Disable sounds and visual notifications. Use do not disturb mode when you want to focus.
Hack back your desktop
Our brains have a tougher time finding things when they're disorganized. If you have many open tabs, unnecessary bookmarks, icons, they all become external triggers to click away from the task at hand. To hack back your desktop, declutter everything and turn off all notifications.
Hack back online articles
Online articles can suck us down into endless time-wasting content. To hack online articles back, you can save interesting content for later using an app like Pocket. You can also multi-task listening to articles while doing workouts or during commutes.
Hack back feeds
Any social media feed is designed to keep you engaged. You can use browser extensions like News Feed Eradicator for Facebook, Newsfeed Burner and Distraction Free YouTube to remove distracting newsfeeds.
How to use precommitments to prevent distractions?
A precommitment is removing a future choice in order to overcome impulsivity. Many successful people aren't less impulsive; they just take drastic steps to keep themselves focused.
Effort pacts: An effort pact prevents distraction by making unwanted behaviors more difficult to do. You can use apps like SelfControl, Forest and Focusmate to make you more focused while working and stop you from visiting distracting websites.
Price pacts: A price pact involves putting money on the line to encourage us to do what we say we will. We're usually afraid to do it because we know we'll have to actually do the thing we're scared to do.
Identity pacts: You tend to align your actions with how you see yourself. Keep a timeboxed schedule and share it with others. Call yourself indistractable and be proud of it!